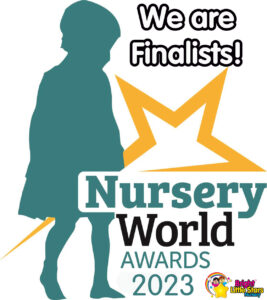 Bright Little Stars Nursery in Watford is thrilled to announce that it has been named a finalist for the Nursery World, Working with Parents Award. This is a great achievement for the nursery and reflects the dedication and hard work of the staff in providing high-quality childcare services to the children and families in the local community.
The Nursery World annual Awards recognises and celebrate excellence in the early years education and childcare sector. The awards honour individuals, organizations, and initiatives that have made outstanding contributions to the early years sector.
Commenting on the news, Nursery Manager, Sarina Kukadia said, "We would like to thank our families for their ongoing support and our fantastic Nursery team. We would also like to thank Nursery World for this incredible opportunity and acknowledgment. Being a finalist is a testament to the incredible teamwork and commitment of the entire nursery."
The winners of the Nursery World Awards will be announced at the awards ceremony on the 30th September 2023. Bright Little Stars Nursery is excited to have been named a finalist and looks forward to attending the ceremony.