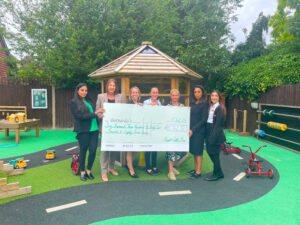 We proudly announce that we have raised an outstanding total of £10,362.78  in support of Barnardo's through our participation in The Big Toddle 2023. This year's safari-themed extravaganza saw children and staff from our six nurseries donning their jungle creature costumes and embarking on exciting walks around their local communities throughout the month of June.
The Big Toddle, organised by the renowned children's charity Barnardo's, encourages children aged five and under to take part in a sponsored walk to raise funds for vulnerable children across the United Kingdom. Since our Bright Little Stars Nursery Group began participating in this annual event, we have successfully raised a remarkable £42,816.74 in total, making a significant contribution to the welfare of children in need.
We further demonstrated our commitment to the cause by pledging to match donations made by parents/carers, family, friends, and staff members for specific Bright Little Stars fundraising events. We pledged to match donations up to £750 per nursery, thereby doubling the impact of the contributions and fostering a strong sense of community and social responsibility among its stakeholders.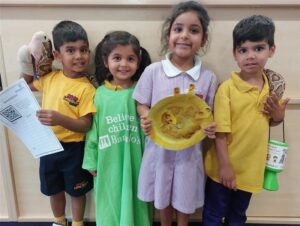 "We're thrilled to be able to support Barnardo's in their efforts to help vulnerable children across the UK," said Bright Little Stars Nursery Operations Director, Mandy Guttadauro. "The Big Toddle is a fantastic opportunity for our children to learn about charity and giving back to their community while having fun and getting some exercise."
We are committed to providing high-quality care and education to children from birth to five years old, and the group believes that supporting Barnardo's is an important part of its mission to help all children reach their full potential.
The funds raised by Bright Little Stars Nursery Group will enable Barnardo's to continue providing vital support to vulnerable children and their families across the United Kingdom. From essential counselling services to educational programs and advocacy, Barnardo's works tirelessly to protect and nurture young lives in need.  https://www.justgiving.com/teams/BLSNursery
"Huge thanks to all at Bright Little Stars for raising a magnificent amount of money during their Big Toddle Week" said Banardos Fundraising Manager,  Janice Gilroy.  "We are so grateful for their support and commitment to Barnardo's. Over the last few years they have raised a staggering £43,000 – this puts them in our top five fundraisers nationwide! All the money they have raised will make sure Barnardo's can support even more children and young people across the UK."