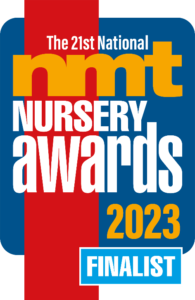 We are thrilled to announce that Bright Little Stars Group has been selected as finalists for the prestigious Nursery Management Today Awards 2023 in not just one, but THREE incredible categories!
Nursery Group Award (Small): Bright Little Stars Group.
We are proud to be recognised as finalists in the Nursery Group Award (Small) category. This recognition is a testament to our dedication, passion, and commitment to providing exceptional early childhood education and care.
Nursery Team of the Year Award: Stanmore.
A huge round of applause to our Stanmore team for making it to the finals of the Nursery Team of the Year Award! Their hard work, enthusiasm, and innovative approach to nurturing young minds have truly set them apart.
Parent Engagement Award: Watford.
We are delighted to share that our Watford location has secured a spot as finalists for the Parent Engagement Award. This acknowledgment reflects our unwavering effort to build strong partnerships with parents and create a collaborative educational journey for our children.
None of this would have been possible without the support of our amazing staff, dedicated parents, and, most importantly, the incredible children who inspire us every day.
Thank you for being a part of our journey, and stay tuned for more updates as we prepare for the NMT Awards ceremony. Let's celebrate together and continue to shine bright!