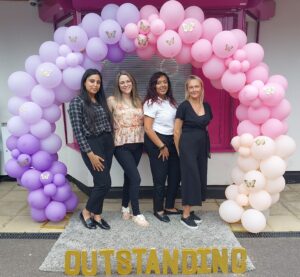 We are delighted to announce another 'Outstanding in all areas' grade has been received from Ofsted, meaning Bright Little Stars in Watford remains to be graded Outstanding, the highest possible accolade, since Its first inspection in 2018.
Through reflective practice and an exceptionally dedicated, highly qualified staff team, led by an inspirational manager, the nursery has been striving to ensure high standards of Early Years Care and Education is provided to all of our Bright Little Stars on a daily basis; we still have more to do and have many further ideas to continue this journey.
We would like to say a huge thank you to our amazing staff team at Bright Little Stars Nursery in Watford for their devotion and hard work and to our BLS families for their overwhelming support.