Christmas is a wonderful time for fun and festivities but it's also a time for reflection on giving and a popular time for families to practise gratitude and charity. 2022 has been a difficult year for many, so we wanted to take the time to put together some suggestions on some food banks you and your family might choose to donate to this Christmas. That way we can all do some good and make a difference!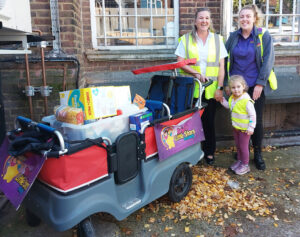 Why Donate?
2022 has been a year of unprecedented circumstances, with many families not only recovering from the instability and changes caused from the Covid-19 pandemic, but also weathering the storm of the increasing cost of living. For many, winter will be a difficult time, with families struggling with the cost of warm clothes for all the family, the cost of heat and energy in the home and the increased price of food. We believe nutrition is key for healthy early development and believe no family should go hungry this winter. That's where foodbanks come in.
How do Foodbanks Work?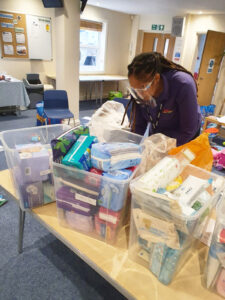 There are around 1,400 Trussell Trust foodbanks in the UK in addition to at least 1,172 independent foodbanks. Foodbanks accept donations of non-perishable and in-date food from the public as well as supermarket collection points to build stock. The items are then sorted into food parcels and given to people in crisis. Care professionals provide food vouchers redeemable at these foodbanks to people in need. These people then visit the foodbanks to collect their food parcel or receive a parcel delivery.
Some Local Foodbanks to Consider Donating to and How:
For more information on Bright Little Stars local community support, please visit our community page.