The Difference between Day Nurseries, Pre-Schools and Playgroups
Pre-schools usually falls into three categories: Day Nurseries, Pre-Schools or Playgroups so what is the difference between them?
Day Nurseries
Day Nurseries typically care for babies from birth to four or five years old. Most are privately run and all are required by law to be registered by Ofsted and are inspected by the local authority who checks the premises,equipment and observes the staff and children and how well they are cared for.
Some day nurseries may have long waiting lists and although they are open all year round they may not be flexible enough if you work night shifts or weekends.
Day Nurseries provide professional care for your child during the day and you can trust it is well managed and vetted by the local authority.
Pre-Schools
Pre-Schools are similar to Day Nurseries, in that they provide care for your child during the day but in addition they offer an educational programme that intends to educate your child like Bright Little Stars Nursery. They may have specially designed facilities and the government has a framework called EYFS (Early Years Foundation Stage) covering the child's development from birth to 5 years old. The idea is to give your child an early foundation leading onto primary school.
Playgroups
Playgroups are a childcare facility that you can take your child to for around 2-3 hours usually between the ages of 3-5 years. Some providers will take children from 2 years.
They are usually voluntary groups that can be run by a team of parents or members of the public who have experience helping on a voluntary basis. Some groups will be mother and toddler where the mother stays with the child for the duration of the session, others allow you to drop your child off.
Playgroups are required by law to be registered with Ofsted and meet their national standards.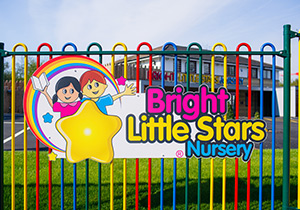 We encourage all our parents and carers to come in for a viewing before registering with us. This will give you a chance to look around the nursery, meet the team and answer any questions that you have. We will be delighted to show you around the Nursery near North West London or send you our prospectus and registration paperwork.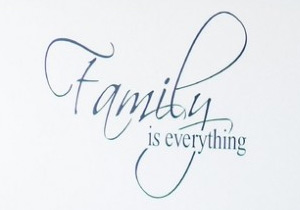 To provide a learning environment that is creative, inspiring and rich in opportunities and to enable children to learn through play.
Our emphasis is on providing exceptional care and learning whilst supporting each child individually within a framework of the highest ethical standards and equal opportunities.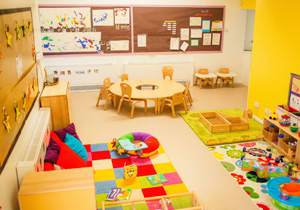 We have specially designed four bright learning rooms with your child's best interests at heart, each tailored to one of our particular age groups of babies, toddlers and pre-school complete with carefully selected sophisticated resources, facilities and modern technology suited to encourage children's exploration for plentiful learning opportunities.
Pre-School Nursery
If your child is ready for Pre-School, at a day nursery with a learning programme like Bright Little Stars Nursery, research has shown the pre-schooling leads to higher GCSE grades. Research by the EPPSE project launch in 1997 followed 3,000 children from an early age to 16 years old. The research was carried out by leading academics and the Institute of Education, University Oxford and Birkbeck, University of London.