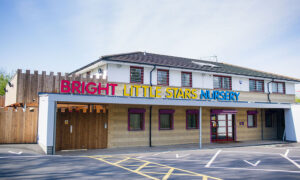 'A child's life is like a piece of paper on which every person leaves a mark.'
If you are passionate about childcare and would like to make a difference apply now!
Salary: Up to £24,264 per annum!
Check out our 4.7*/5* Glassdoor and 4.9/5 * Indeed Ratings! We are also Winners of 'The Teresa Graham CBE People Award'
We have exciting opportunities to work in our Impressive Mill Hill Setting as Nursery Educators! We have opportunities in our Baby and Toddler Room. Our beautiful classrooms are fully self-contained with a built-in nappy changing/toileting area, eating area, free-flow outdoor garden and includes state of the art technology for both the practitioners and children to use.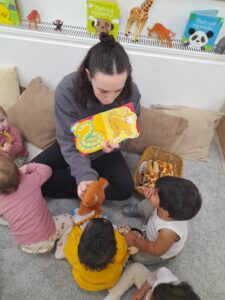 Why Join Us?
At Bright Little Stars, we understand the importance of valuing and supporting our staff. Here's what we offer:
Competitive Salaries: which are reviewed annually!
Refer a friend Bonus of £500(Unlimited!)*
Excellent Benefits: Annual Leave; employee of the month prizes, high street discounts, including a birthday day off, welcome Gift bag, paid vacation, Bonus schemes!
BLS Bucks Incentive Programmes rewarding you with prizes such as Virgin Experience Days
Work-Life Balance: We understand the importance of personal time by encouraging a healthy work-life balance with flexible work hours, 4 to 5 day week and ample time-off policies.
Well being App with Private GP appointments, financial and mental health support, online fitness and mindfulness, and more..
Discounted childcare for employees
Dynamic Work Environment
Recognition and Rewards: 5 and 10 year service reward scheme including a paid vacation and 1 week off! plus Annual Service Celebrations
Inclusive Culture where your views matter
It Doesn't stop there……
Professional Development and Career Growth: We are committed to the professional growth of our employees and promoting within with ongoing training programs and workshops!
Complementary Team Building and events 3 times a year to promote a strong sense of community and camaraderie among our staff.
Cycle to work scheme
*Subject to terms and conditions
To be considered for this role you must have:
Level 2/3 or above qualification in Early Years recognised by Gov/OFSTED guidelines
Experience of working within the Early Years Sector
Passionate about working with children
Ability to work as part of a team and confident at leading
Understanding of a play-based approach to children's learning and development as well as an understanding of the EYFS.
We can't wait to meet you!