Potty training is an exciting time for your child and yourselves and it's certainly a step in the right direction of your little one's growing independence. But it's fair to say that potty training can also be difficult and stressful. No child is the same so their potty-training routine shouldn't be either, and finding the right way to support your child through this transition is half of the challenge!
Some children like games, some love reward charts and others need some gentle encouragement. Here, we've shared some of the best books out there to guide your little one through potty training!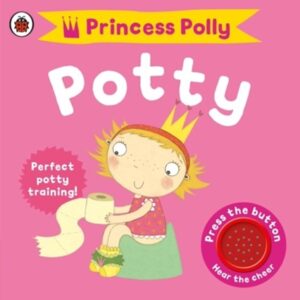 Princess Polly is a fantastic book for introducing your child to the idea of a potty and explaining a little bit about how the journey is expected to go. Follow Polly through her development into accepting and using her potty and relate and discuss any anxieties around use. This book also provides a great reward system with a 'cheer' button for when your child successfully goes potty!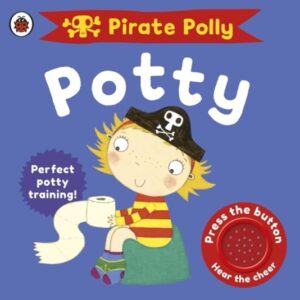 This is a similar book to Princess Polly but aimed at boys and includes with interactive stickers that help motivate your child and get them excited about the transition from nappies to the potty. This is a great book for not only introducing them to the potty but also to increase their confidence about going to the potty!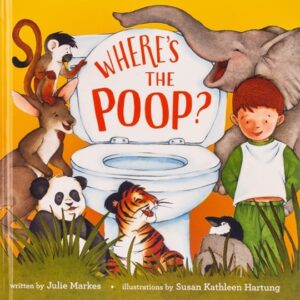 This fantastic, illustrated book brings fun and excitement into the conversation! This lift-the-flap picture book explains that all creatures have their own places to poop, from tigers in the jungle to monkeys in the rainforest. It's the perfect way to introduce the potty as little one's own place to poop! It increases confidence and gently explains where our poop goes – an excellent choice for any little ones who struggle with toilet anxiety or stool-holding.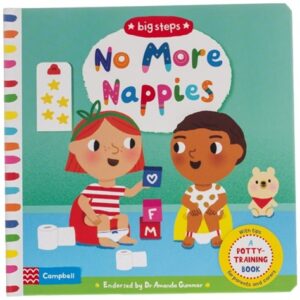 No More Nappies is a fantastic book for both genders to learn how to use their potty. The story follows Millie and Mo, two toddlers who are excited to move on from their nappies and use their potty. The book is interactive with flaps to lift and mechanisms to pull down and helpfully explains to all genders how to use their potty. It also covers the topic of accidents so that your little one can be sure to have no shame around this stage of their training!
Contact Bright Little Stars Nursery
Click on a link to learn more about Bright Little Stars Nursery in Barnet, Stanmore, Harrow, Mill Hill, Stratford or Watford .